2. Testing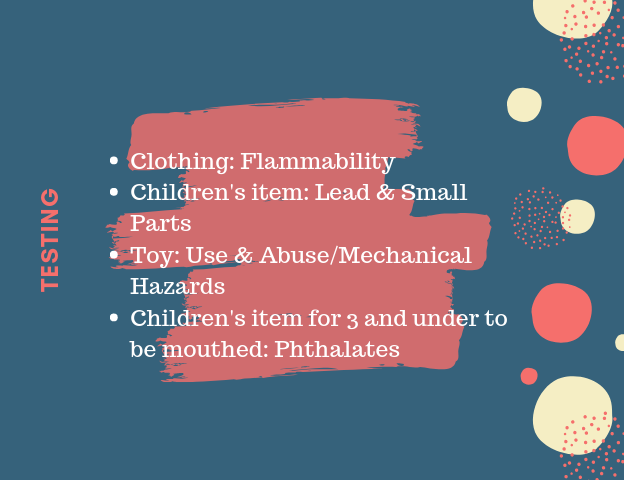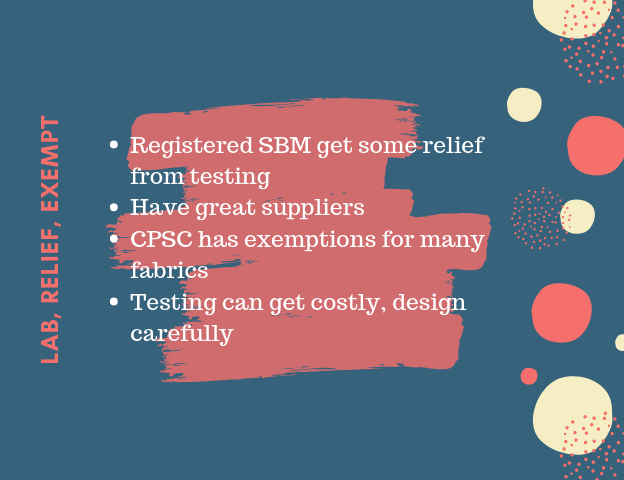 Where do I find more info?
https://www.cpsc.gov/Business--Manufacturing/Testing-Certification/
When do I test?
If you are required to test, you will do so on the prototype that you will send out to your customers.
If you make a change in your prototype, retest. Color does not constitute a physical change for physical tests, but shape and size can.
How often do I test?
You will need to test yearly. If you are using a supplier's testing reports for a component, request a new document if it is more than 3 years old.
Where do I test?
https://www.cpsc.gov/cgi-bin/labsearch/
Are there exemptions?
Yes, you can find some exemptions for total lead content and flammability testings in the following flow charts from my digital book series.